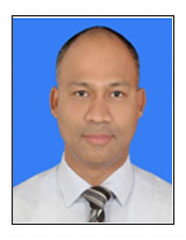 Mr. Ajit .J. D'Souza.
My Family and I would like to personally thank you for taking us through a very exciting journey in building our new home. Everything that we desired in our dream home was made a reality. Even though we were not physically present there during the entire process of the construction, yet our every need, likes and desires were given a personal touch and friendly approach by Mr. Imtiyaz and his team. The construction work of our house was completed on time and within our budget. Your team has always treated our family with respect and dignity and we appreciate all the help that you have given us. Needless to say, every member of the Saim team has been thoroughly professional and honest.

I extend my whole hearted thanks to everyone at Saim Associates for the quality of our home's workmanship. I will certainly recommend Saim Associates to anyone who is planning to build a new home. All the best to the entire team in all the future endeavours.

Kudos to the Saim Group!!!